About the Course
Based on Ayurveda, Yoga, Astrology & Bhakti
4 sessions
1.5 hour each
Instructor: Vedic Lifestyle Coach Yugala Priti devi dasi
A Vedic Lifestyle helps us to live in harmony with our body, mind and soul. To harmonize ourselves with others and with nature. To live our best life as intended by The Supreme. In this course you will learn simple yet effective daily practices to heal, grow and transform your life based on the ancient wisdom of Ayurveda, Yoga, Astrology and Bhakti.


LESSON 1 — Ayurveda for Daily Life 
In this lesson you will learn:
The Amazing Benefits of Implementing Ayurveda into your Lifestyle
How to Optimise Your Daily Routine - Following an Ayurveda Clock
How to do a Simple Self Massage - Abhyanga
The Top 5 Self-Care Morning Practices
Natural Remedies for Common Imbalances
LESSON 2 — Yoga for Daily Life 
In this lesson you will learn:
How a Regular Yoga Practice Can Transform Your Life
Yoga Basics - Surya Namaskar
The Top 10 Yoga Asanas for Daily Practice
3 Powerful Breathing Techniques to Cleanse, Energise, and Calm Your Mind
LESSON 3 — Astrology for Daily Life
In this lesson you will learn:
The Crucial Role of Astrology in Everyday Life
The Planetary Rulers and What They Mean For You 
What to Do For Every Day of the Week
Harmonizing the Strong and Weak Influences of the Planets in Your Chart
LESSON 4 — Bhakti for Daily Life
In this lesson you will learn:
Why Bhakti is considered the Ultimate Activity
The Top 3 Bhakti Practices to Spiritualise Your Day
Creating a Sacred Place for Daily Meditation
Spiritual Nutrition - Preparing Karma-free Food

Yugala Priti devi dasi is a Vedic Lifestyle Coach, consulting in Ayurveda, Yoga and Bhakti. Originally from Lithuania, she spent 5 years serving at Ladies Ashram at the Bhaktivedanta Manor ISKCON Temple in London. She is a certified bhakti educator, a graduate of the 500 hour yoga teacher training at Govardhan School of Yoga and a Certified Ayurvedic lifestyle Consultant with training in Kerala and Faridabad.
In her consultations and educational classes she focuses on preventative health care as well as health promotion with an emphasis on diet and lifestyle based on Ayurvedic principles and practices.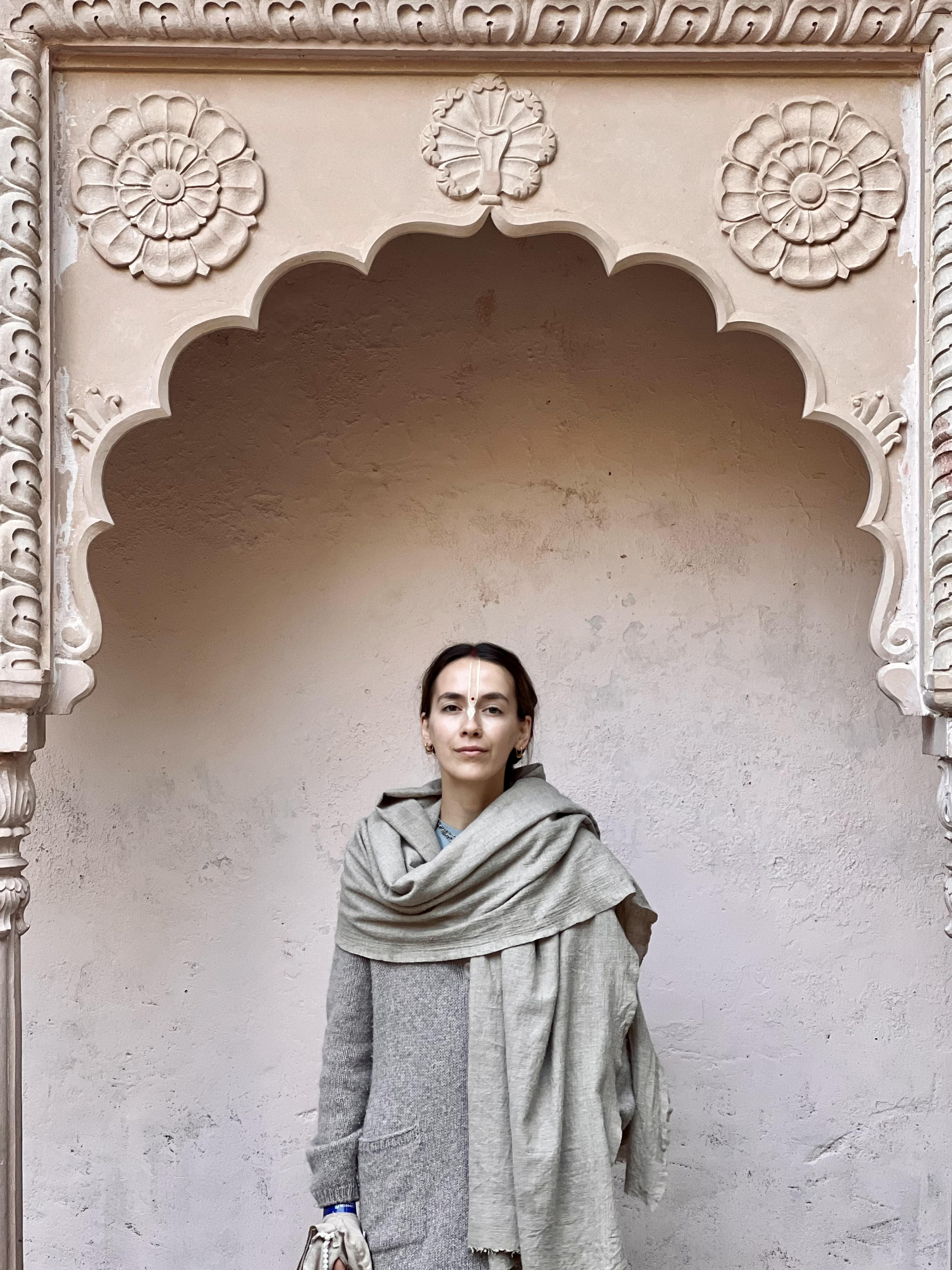 Check your inbox to confirm your subscription